Trustpilot

Excellent
Verified
To Whom it may concerns'. To Whom it may concerns'. I would like to thank you for Patricia Martins, who has been working with me, helping me to prepare for my moving from Florida to Brazil. She is very diligent, and has a lot of knowledge. The maze of moving over sea is not easy, but every time I reach out to her with my oblivious questions, she was quick to answer me and explain in minimums details which made my journey of moving over sea, very easy. She is wonderful and kind. Detail oriented, without lose the touch of someone who really cares.
Verified
A experiência com a Granero foi boa. Não foi marcante, mas foi boa. A experiência com a Granero foi relativamente boa. Na parte do transporte foi um pouco deficiente, visto que as bolsas da minha esposa foram totalmente amassadas, houve um extravio de tênis e a quebra de dois ventiladores. Na parte do atendimento da Vanessa foi ótimo, já que ela intercedeu em vários momentos e me ajudou a solucionar os problemas.
Alessandro Galina
2022-05-13
Verified
VERY CAREFUL AND COMMITTED TEAM. VERY CAREFUL AND COMMITTED TEAM. EVERYTHING PERFECTLY WELL. CONGRATULATION
Camila Tavares
2022-05-10
Verified
Good experience Good experience. Professional team.
Renata Almeida
2022-04-28
Verified
Really it was a very good experience !!!!! Really it was a very good experience ! It was my first with a moving, but I liked it very much !!! And I liked very much all your attention. Kindly, Stella Martins
Stella Martins
2022-04-26
Verified
Richmon/VA x Brasília/DF. Satisfatória Fiz minha mudança de Richmond/VA para Brasília/DF, sendo sempre atendido pela Vanessa Jalain. Tudo foi bem embalado, em caixas de boa resistência. Apesar de ter contratado o container de porta-a-porta, me avisaram um dia antes que não seria possível o container chegar em minha residência. Contrataram um caminhão para recolher meus volumes e levar a um depósito (3h de distância) para somente uma semana depois carregarem o container. Dessa forma, não pude acompanhar o carregamento do container e a colocação do lacre. Mesmo assim, o container chegou em minha residência em Brasília/DF lacrado e com todos meus volumes dentro. Não houve nenhuma avaria nos itens e a entrega foi dentro do prazo. A comunicação com a Vanessa foi satisfatória, respondendo aos e-mails em, no máximo, 1 dia.
Verified
The whole process ran smoothly The whole process ran smoothly. Good at answering questions and getting back. The packers were polite and courteous. I would use them again.
Verified
Thank you for the service Thank you for the service. Everything was good and professionally. We have no complaints and my things arrived without damage. Vanessa is an excellent employee who coordinates everything.
Verified
I am very happy with the staff. I am very happy with the team members and the way the process was handled.
Verified
Atende as minhas demandas sempre com… Atende as minhas demandas sempre com presteza e boa vontade. Me parece ser uma excelente profissional.
Clàudio Tomaz Pereira
2022-04-03
Servicios de calidad en Miami y el sur de Florida
Granero Moving was established with the goal of improving the customer experience for families and businesses in Miami and South Florida. We maintain a reputation for being an honest and ethical moving and logistics company, that delivers high-quality services and is trusted by the community that we serve.
Ya sea que te estés moviendo en la misma área, o a otra ubicación en los Estados Unidos o a otro lugar del mundo, nuestros profesionales capacitados están listos para superar sus expectativas sin importar cuán grande sea su mudanza.
Como proveedores de servicios logísticos, nos ocupamos de toda la cadena de suministro, desde el almacenamiento dele producto hasta la entrega final para las industrias y las empresas de comercio electrónico.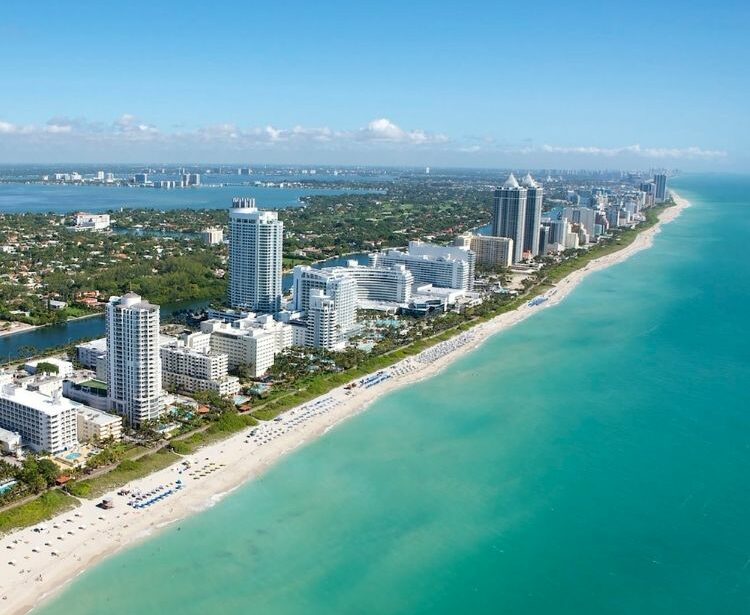 Una experiencia exitosa de mudanza local requiere una buena planificación. Cuando esté listo para solicitar un presupuesto, comuníquese con Granero Moving para obtener un precio aproximado por teléfono o programar una estimación más precisa.
Granero Moving es la compañía de mudanzas que las empresas en el área de Miami eligen para satisfacer sus necesidades de mudanzas comerciales. Granero Moving está listo para ayudarlo a reanudar sus actividades comerciales con los siguientes servicios...
Mudarse a un nuevo país parece complejo, pero no tiene que ser así. Ya sea que se mude a Europa, América del Sur, Asia Pacífico o Medio Oriente y África, Granero Moving tiene experiencia internacional, una red global de asociados...
Granero Moving ofrece almacenamiento seguro y acreditado en apoyo de nuestras mudanzas residenciales, mudanzas comerciales y actividades de servicios logísticos. Las instalaciones de almacenamiento de Granero Moving son limpias, secas...
Granero Moving es un experto en servicios de mudanzas a Brasil, trabajando con socios brasileños reconocidos.